We will work in the best ways possible to:
Susan Swarbrick
Chief Executive Officer
Susan joined Caritas Care in 1998 as Senior Social Work Practitioner after a career in local authority social work. She became Foster Care Team Manager in 2002, and with the growth of the charity's adoption services, took up the new position of Adoption & Fostering Services Manager in 2009. Susan took overall lead as Head OF service on 01 October and managing Adoption, Concurrent Planning and Foster Care Services over 5 offices before she was appointed as CEO in January 2020. Susan is also the charity's Designated Safeguarding Children Lead.
Chris Briggs
Director of Finance
Chris joined Caritas Care in 1998 after a career in accountancy during which she had the pleasure of auditing the charity's accounts for 10 years! Her role grew from Principal Officer Finance to Chief Finance & Operating Officer on 01 October 2014, and currently oversees the charity's central support services which includes Finance, HR, Administration, ICT, Data Analysis and Properties. Chris is also the charity's Health and Safety Lead.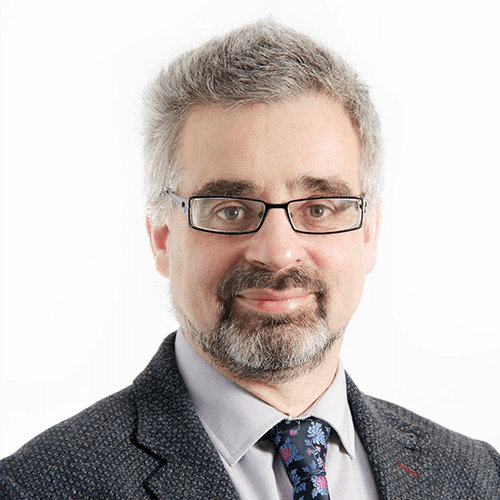 Dale Tomlinson
Director of Community and Operations
Dale joined Caritas Care in November 2014 and brings many years' experience with Hampshire County Council, initially within youth offending and latterly Head of Children's Commissioning. Dale oversees Learning Disability Services and Community Projects.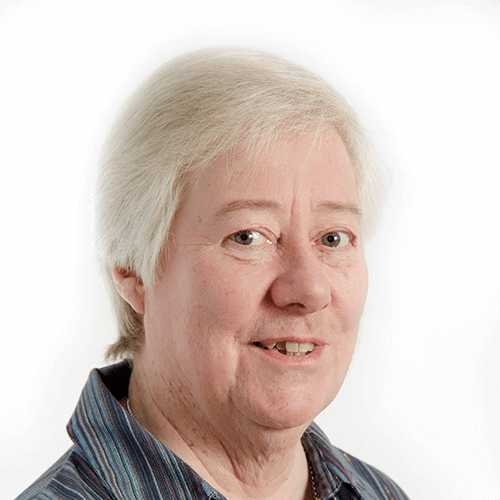 Mary Leavy
Acting Chair & Treasurer/Chair of Finance
I worked for over 30 years as a Clinical Psychologist in the NHS, spending 25 years in the Blackpool, Wyre & Fylde Psychology Service as part of the Adult Mental Health Team. In 1988 I was pleased to be invited to become a member of the Board of what was then called Catholic Caring Services to Children and Community around the time that the organisation was developing community services and for several years was the trustee who linked with the service for hearing impaired people. It was good to be part of a faith-based agency serving the wider community. Since that time the organisation has grown tremendously and I learned a lot which helped me in both my professional and personal life. Since my retirement from the NHS it has been good to keep my brain active keeping up to date with all that Caritas Care is now doing!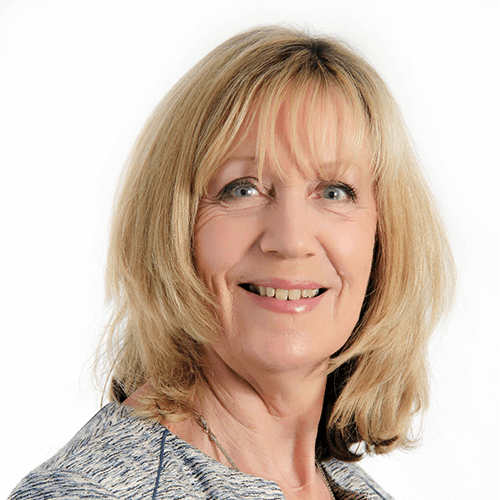 Christine Sutherland
Trustee
I qualified as a social worker in 1985, and worked for the local authority, both in a hospital setting, and later in the community working with children and families.
In 1991, I joined Caritas Care as a Senior Social Worker Practitioner, specializing in adoption work.
During the following years I also worked as a Guardian ad litem( later called  Cafcass) ,representing children in court proceedings, until  becoming the Team Manager of the Adoption Team in 2002. After many rewarding and enjoyable years of working with adoptive families, and finding families for many children,  I retired in 2010.
I was invited to become a trustee of Caritas Care in  2013, which provided an opportunity  to use my previous experience and knowledge to contribute in a different way to the agency.
Caritas Care provides a wide range of services to many people, and as a trustee, I am delighted to be involved, and look forward to its continuing success and growth.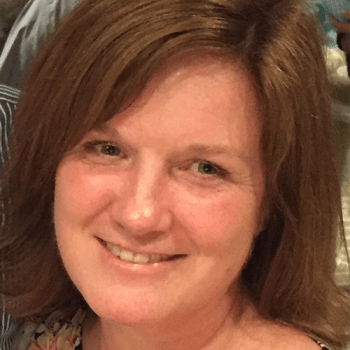 I am a Non Executive Director for a key Lancashire commercial tourist attraction. Prior to this I worked within a range of diverse and senior roles within a major local authority. Having worked within Education, Youth Services and Student Services I specialised for the majority of my career within HR and Learning and Development. I consider that the work of Caritas Care makes a real and tangible difference to people's lives and life chances and I was delighted to be appointed as a Trustee.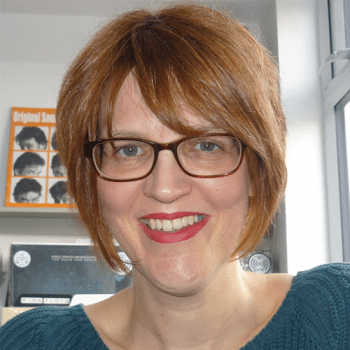 Catherine Parkinson
Trustee
I have worked in HR management and business partner roles for over 10 years across a variety of sectors, including Health and Social care and most recently Education.  I have a good understanding of the funding environment care providers work within and also have some knowledge and experience in the development of personalised services for adults and children – linked into how to develop a skilled and committed workforce to drive quality and innovation forward.
I became a Trustee in 2016 and I am delighted to be part of a value-driven charity that makes a real difference to people's lives.  Caritas Care offers some amazing services, has a rich history and a strong future.
Mike Gaskell
Acting Vice Chair
I was a practicing solicitor for 39 years before retiring in March 2019. From 1984 my legal practice centred on advice for social housing landlords and for the last 15 years of that period I was the managing partner of the international law firm Trowers & Hamlins' Manchester office.
Since retirement from legal practice, I've become involved with a number of non executive director and trustee roles, in addition to Caritas Care. I am chair of the board of Leeds & Yorkshire Housing Association and of the board of trustees at TLC: Talk, Listen, Change (a relationships counselling charity). Mike is also a board member of Weaver Vale Housing Trust, Wakefield & District Housing as well as being a trustee of charities National Communities Resource Centre and Housing Diversity Network.
I was also the first chair of Trafford Housing Trust between 2003 and 2008 and a board member of Manchester Care & Repair for over ten years from 1996.
I've been married to Karen for over forty years, a proud Dad of three adult sons and Grandad to three young grandchildren.
My current role is Executive Principal of Sense College with strategic responsibility for two Independent Specialist Colleges, working with people who have complex needs and disabilities. Both colleges are part of Sense, a large national charity that supports people who are deafblind, have single sensory impairments and those with complex needs with additional learning or physical disabilities.
My employment history includes 27 years in the public sector working in civil service and local authority provision in senior manager roles. In addition, I have 17 years` experience in the voluntary sector working in local and national charities including national education roles for RNIB and Mencap. I have undertaken freelance part -time inspection roles for the Adult Learning Inspectorate and Ofsted for 9 years, inspecting post 16 specialist education and employment provision.
I moved back to my home town of Lytham St Annes in March 2019 having lived in the East of England for 8 years for work purposes. Prior to leaving Lytham I was a trustee for a local learning disability charity and was a member of Fylde Soroptimists. Throughout my career I have undertaken a number of non-executive roles in local and national disability charities and am delighted to join Caritas Care in the role of Trustee.
I am a Chartered Accountant and Chartered Tax Adviser and have spent the latter part of my career in the Civil Service.  I trained in accounting practices then moved to specialise in tax, and before joining the Civil Service was a Senior Consultant at Ernst & Young.
I have worked with a huge variety of organisations, from taxi-drivers to global multi-nationals and my experience includes financial accounting, audit, tax planning and tax compliance across all taxes and duties, as well as working with Treasury and Ministers on the design and implementation of new tax policies.
My previous roles include a number of management and leadership positions, and my current role is Strategic Lead for Capability and Professionalism, supporting colleagues in building their skills to deliver a brilliant Civil Service.
I'm delighted to be able to support Caritas Care as a Trustee, alongside supporting my local parish finance team, and as a school governor.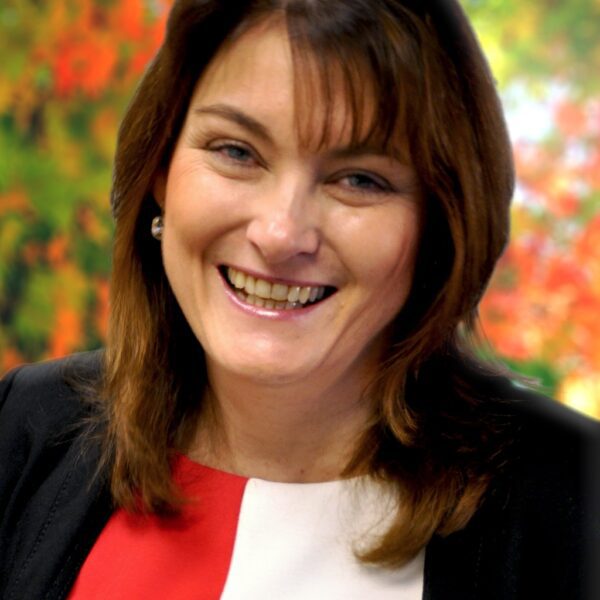 As a CIMA qualified accountant I have spent a large part of my career working in senior finance roles both in the private sector and not for profit organisations.  A few years ago I decided to become a career interim and now work in various contracts, specialising in providing support for organisations that are going through a change management programme, transition or transformation.
In September 2019 I stepped down as Chair of Bolton at Home – a housing association group, having served my 9 years maximum term and seen the journey through from a separation from the council to becoming a group structure.  Having had a short break from being a NED, I was delighted to be appointed as a Trustee of Caritas Care in November 2020
I am a very local lady, born and raised in Preston and have some historical family connection to St Vincent's boys home, when Caritas Care was originally known as Catholics Caring Services. I am very proud to be able to be part of an organisation that provides such fabulous services so close to home.
Founding Ethos
Caritas Care today offers a diverse range of projects and services to children and adults of all faiths and none across the North West to help people to lead better lives.
The charity started its life as the social welfare arm of the Roman Catholic Diocese of Lancaster, and later developed into an independent charity.
Our work today continues to be inspired by Catholic Social Teaching, our founding ethos, which values the dignity, freedom, independence and worth of every person and community, seeking justice and equality to promote the wellbeing and flourishing of every member of our human family.
Today these principles and values of social action are alive in all our work, in services and projects which have adapted to respond to the changing needs of our society.
History
Caritas Care has a long history as a charity providing care and support to children families and communities, although we have been known by a number of different names over the years which reflect the changing times. While our founding ethos and values remain constant, our services keep on adapting to meet the needs of society.
A plaque in the grounds of the Head Offices of Caritas Care in Preston commemorates 100 years of child welfare work. This link traces our roots back to 1897,when a group of local philanthropic Catholics raised enough money to open a boy's home, St Vincent's, in response to the appalling conditions that they saw around them, and which children in poverty faced in Victorian times.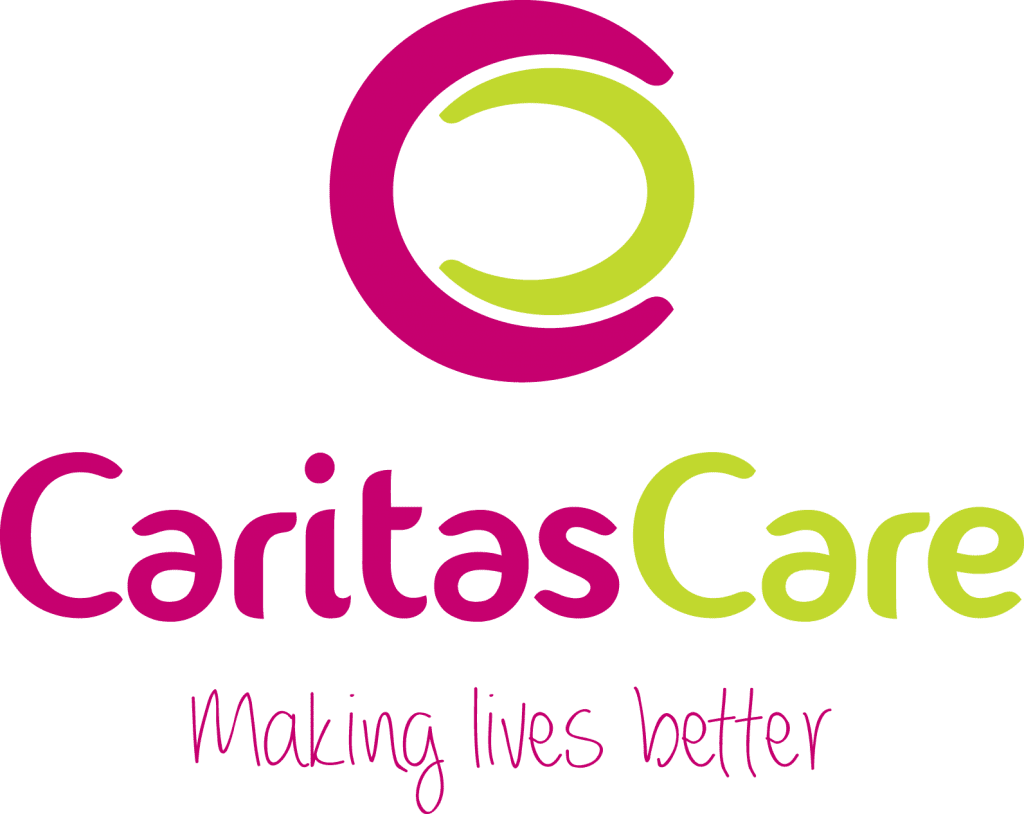 It was in 1934 that the charity was first established as the Lancaster Diocesan Protection and Rescue Society, the social welfare arm of the Catholic Diocese of Lancaster. Inspired by Catholic Social Teaching, the charity provided care and support to children in need in language we would recognise today: 'To make adequate provision for the needs of those children who, owing to home conditions, have little or no chance of getting a fair start in life.' The Society ran two homes in Preston, St Margaret's Hostel, and St Teresa's Home, and in 1934 was approved as an adoption agency. By 1956, the move away from large scale children's homes saw the closure of St Vincent's, and the opening of two smaller homes, one of which remains today as the Head Office of our charity in Tulketh Rd. From time to time, we still have visits from former residents, who come to look round what used to be their home!
In 1981, the charity incorporated and changed its name to The Lancaster Diocesan Catholic Children's Society, and developed a range of new community services, including a pastoral service to deaf people, and a day service for people with learning disabilities. Although our work with children and in adoption remained vitally important, the move towards more community based activities led to a further name change in 1987 to Catholic Caring Services to Children and Communities, shortened later to Catholic Caring Services.
Our work continued to grow and diversify, with the setting up of the Foster Care service in 1998, and the further expansion of our projects, learning disability and advocacy work into the wide range of services we now offer. The charity remained allied to the Diocese of Lancaster until 2009, when it became fully independent and changed its name to Caritas Care. Our work today continues to be inspired by the same values that drove those who, in different times, raised money to help children who were starving and homeless; our belief in the value of every person and community, and commitment to challenging injustice.